Sauna Session: Sondre Kveldsvik/Trollfest
Arrangementsinformasjon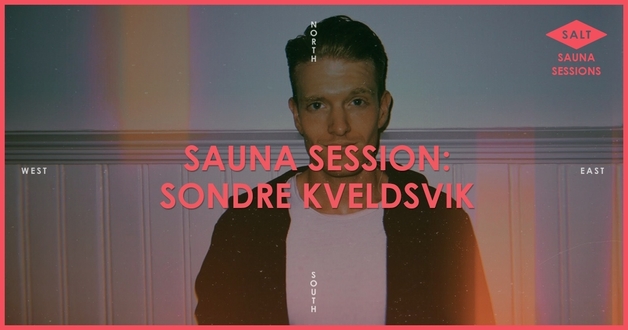 This weekend we invite you to dance and sweat with DJ Sondre Kveldsvik on Friday. He'll make sure your evening start off with a blast and great tunes! We will also have a screening of Trollfest's music video for their new single "Espen Bin Askeladden". On Sunday we take it down a notch and have our sauna calm and cozy for you to recover after dancing through the night.
Sondre Kveldsvik has played clubs like Blå, Jaeger, The Villa, Kulturhuset, Dattera til Hagen, Internasjonalen, Ingensteds and many more. He has been a guest at Skranglejazz and Det Gode Selskab and his edits has been played by several respected DJs, at Boiler Room among other places. Sondre is not locked to one genre, but has a burning passion for playing diverse music, both house, techno, disco, italo, soul, funk or… You get the picture.
The folk metal band Trollfest are releasing a new album in January and will premiere their new single in Árdna this weekend. The music is a mixture of Norwegian folk music, heavy metal and a lot of humor. The band members will be present in the sauna, and there will be some rock music before the screening.
Welcome to Sauna Session in our largest sauna, Árdna. The bathing ritual has been an important part of the Nordic way of life for a long time. Our sauna has a pleasant temperature of 60°C. Outside, you can enjoy a 7000 litre aquavit barrel that is converted to a sauna of 80-90°C and two cold baths as well as a shower. There are two dressing rooms, one for women and one for men. Fully licenced bar, and fresh food can be ordered in bot Naustet and Árdna. Bathing suits are required and we recommend you bring your own flip-flops since the floor in the sauna may be hot.

Sauna Session can include performance by authors, poets, musicians, DJs, slam poetry, performance artists or sound works. See program on salted.no for more info.

SALT Art - Music is located across the water from the Opera.
More info here: salted.no
Book your spa treatment at minispasalted.com and get sauna for half the price.


CC:
Adults: 195kr
Under 15yrs: half price
Please note that the last chance to enter the Árdna sauna session is 8.15 p.m.
Restriksjoner
Badetøy er obligatorisk. Håndklær kan leies i baren ved behov.
Medbrakt drikke er ikke tillatt. Det kan bli foretatt sjekk av vesker ved akomst.
Swimsuits are required. Towel can be rented in the bar.
Drinks are bought in the bar. Because of our license you are not allowed to bring your own drinks. There might be a bag search when you arrive.